Vintage 1980 Gibson Les Paul Standard Goldtop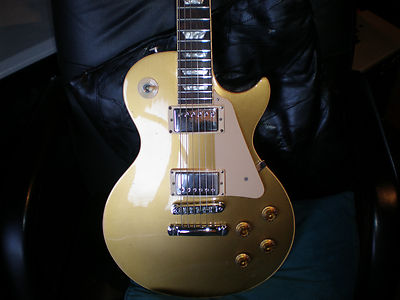 VINTAGE 1980 GIBSON LES PAUL STANDARD GOLDTOP
9.5 Condition

Description: Vintage Gibson Les Paul Standard Goldtop.
This 1980 Gibson Goldtop Les Paul Standard model just screams rock and roll. This guitar is in excellent condition with very little wear, some little dings are present, additional pictures can be provided. This is a rare color. No breaks or repairs. It weighs 10.4 lbs.

I set up every guitar . I also do the intonation and full set up. It will be ready to be played the second you get it!
Sale Ends in 1 Hour!
No related posts.